Pro Motion NG
pro motion is a pixel drawing and animation software designed similar to the famous Amiga Deluxe Paint (DPaint). Ideal for artists working on detailed and pixel precise graphics as required for mobile games and portable game consoles. It also suites well to create light weight graphics for web games.
Pro Motion Overview
Tool set and workflows are optimized for pixel precise image and animation drawing.



Check out the features that make pro motion one of the most popular pixel pushers in the mobile industry.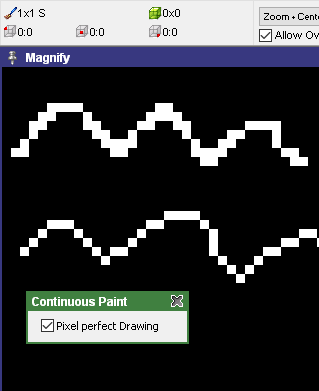 Pixel perfect Drawing
Automatically remove smeared pixels while drawing freehand.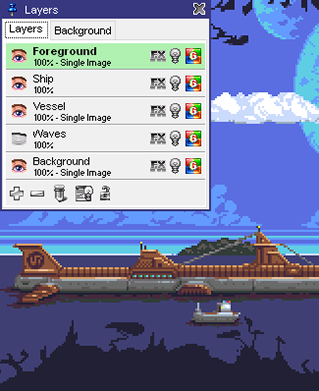 Image and Animation Layers
Use animation or image layers to decouple editing different parts of your graphic.
You can even display contents of different projects as a layer, for example to test backgrounds or parallax scrolling.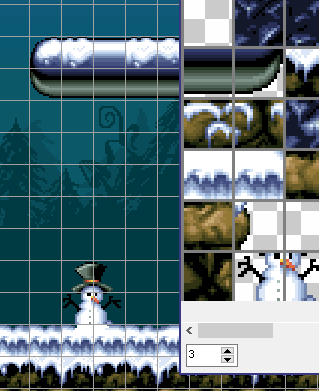 Tile Map Engine
Create level maps right inside pro motion.
Edit tile graphics in place instead of switching to a separate tile library editor.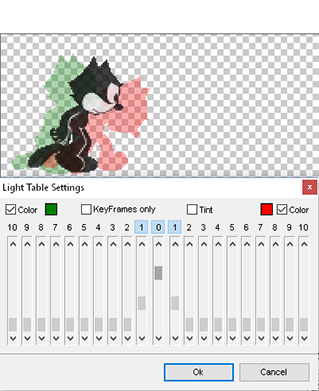 Onion skinning / Light table
See several frames at once and draw inbetween frames to create smooth animations.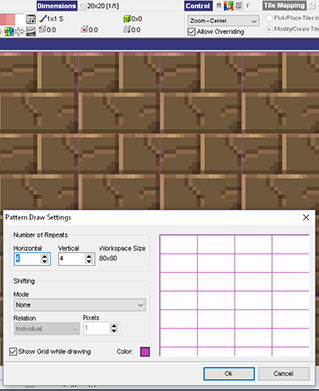 Tile and pattern drawing
Use the pattern draw engine to
create tiles that give seamless patterns when placed side by side.
Flexible grids
Grids engine to use any type of grid including Isometric, Octagon, Box and flexible pixels like 2x1
Color Palette Editor
Extended Color Palette Editor to Cut, Move, Insert or Modify Ranges of Colors, Contrast, Saturation...
What users say about it...
"For over a decade Pro Motion has been an integral part of my pixel art, sprite animating and tile-set creation pipeline. I have relied on it heavily for final art production work for studios like Wayforward, Sega, Gameloft, and Glu mobile. I can't imagine using anything else and getting even close to the same results anywhere near as quickly."
Michael Parent - 10+ year veteran pixel/lead artist for mobile/handheld games
"Creating tile maps as if painting, animating brushes, exporting and loading directly into spritesheets - Pro Motion covers it all!"
Raymond Cindric / Nekomura Games
"Pro Motion helped me simplifiy my workflow tremendously, so instead of tools I can focus on the artwork again. It is the most feature complete pixel suite ever made."
Dirk Kreyenberg
"Since I started drawing pixels I have tried several programs, but now I can't draw a pixel without PM. It has so many time saver tools I can't live without it."
Toni Martin / Halfbrick
Pro Motion NG Free
Download Now
Free edition with limited features
Commercial use allowed
Pro Motion NG
Buy now
Full version with all features
Free updates
Pro Motion NG - Upgrade
$
10.00
upgrade price for versions before "NG"
Upgrade now
Upgrades any past version to "NG"
Also if it was part of a bundle
Companies and schools that are already using Pro Motion